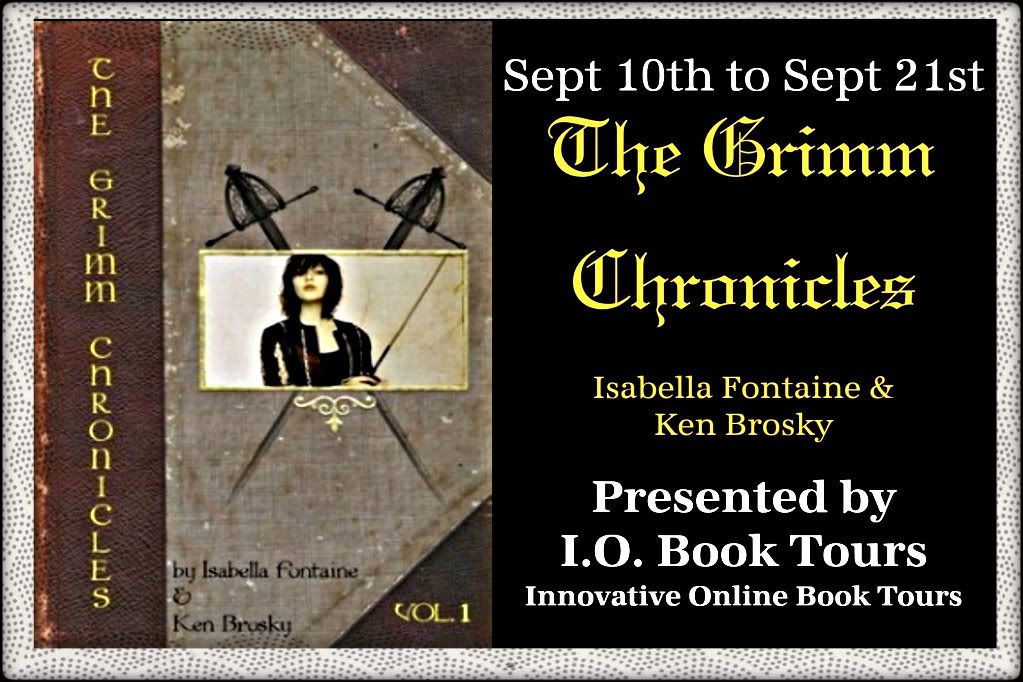 Synopsis: 200 years ago, the Brothers Grimm unleashed their stories upon the world. Literally. Now the characters of the Grimms' stories walk among us. With every day that passes, they grow more evil. They are the Corrupted, and only a hero can stop them.
For 18-year-old Alice Goodenough, that means taking precious time off from her summer vacation. In addition to volunteering at the local library, Alice must stop the Corrupted who are now actively hunting her down. With the help of her magic pen and her trusty rabbit friend, the world has suddenly gotten a lot more complex. The Corrupted are everywhere, and only Alice can see them for what they truly are.
This book contains the first 3 episodes of the critically acclaimed series:
Episode 1: Prince Charming Must Die!
Episode 2: Happily Never After
Episode 3: Revenge of the Castle Cats
Additional features for the print edition:
- Two special "Lost Diaries"
- A behind-the-scenes interview
- A collection of original Grimms' Fairy Tales
The Grimm Chronicles is intended for Young Adults aged 13 and up. The goal is to provide Young Adult readers with a strong, charismatic young woman in the role of the hero and provide readers with a positive protagonist who uses her brain to overcome obstacles life throws in her way.
.
My review:
The Grimm Chronicles is a dark and fantastic retelling of the already dark Grimm fairy tales. In this version one of the Grimm brothers wrote the fairy tales on magic paper with black magic, which brought the characters to life - growing more and more evil over time. Alice is our heroine. I like her because she is a total bookworm like me. She volunteers at the library over the summer which is how she discovers she is the hero to rid the world of the Corrupts - the characters the Grimm brother brought to life. Armed with a magic pen, she is charged with destroying the Corrupts.
I like Alice because she is kick butt. She swings back and forth between acceptance and shock over her role in ridding the world of evil. She stays true to herself and relies on her friends when she can. She is also guided by Br'r rabbit (as in briar rabbit). I think the rabbit is a little silly, but he helps balance out all the darkness.
These books are well done, with plots that suck you in. If you're a fan of the darker side of fairy tales, this book is for you!
About the authors:
Ken Brosky received his MFA in writing from the University of Nebraska-Omaha and lives in Madison, WI. In addition to writing The Grimm Chronicles, he also spends time writing literary fiction and has been published in magazines including Gargoyle and Barcelona Review.

Isabella Fontaine calls Wisconsin her home. This is her first Young Adult series. She once read through the entire dictionary because she wanted to know more about words!
Website
http://isabellafontaine.com
Giveaway:
a Rafflecopter giveaway