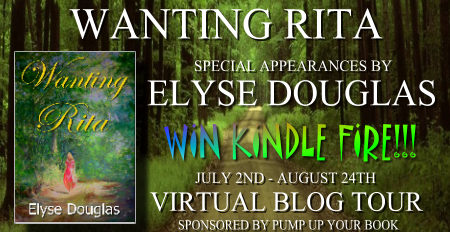 Synopsis:
When his high school sweetheart experiences a devastating tragedy, Dr. Alan Lincoln reluctantly returns to his Pennsylvania hometown to see her. It's been 15 years. Rita was a small town beauty queen—his first love whom he has never forgotten. He was a nerd from a wealthy family. Her family was poor. They formed a strong connection during their senior year, but Rita married someone else, and the marriage ended tragically.
Alan's marriage of three years is disintegrating, and he sees in Rita the chance to begin again with the true love of his life. Rita has been mentally and emotionally shattered, but she reaches out to Alan and fights to build a new life with him. During a passionate summer, however, the past and present converge and threaten their rekindled love, as Alan and Rita must struggle with old ghosts and new secrets.
Review:
I really enjoyed
Wanting Rita
as it struck a familiar chord for me. My boyfriend and I first met it seventh grade and lost touch for a while, before coming together again 14 years later. Rita and Alan were high school sweethearts that fell apart only to be re-united 15 years later. This story is beautiful despite the tragedy leading up the reunion.
The story is engaging, and easy to get lost in. The writing is done well and the characters well developed. I read this book in one sitting and thoroughly enjoyed it. Elyse Douglas does an excellent job of evoking feelings in the reader. 5 Stars for a well done plot with a touching story.